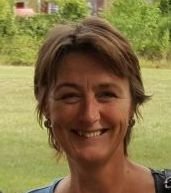 Ik ken Marcel al lang en we delen vanuit het verleden een bijzonder waardevolle samenwerking bij onze toenmalige gezamenlijke werkgever. Wanneer je elkaar dan twintig jaar niet meer gezien of gesproken hebt, maar na één ontmoeting is het gevoel weer als vanouds, dan weet je dat je goud in handen hebt.
Marcel is nog steeds dezelfde rustige, georganiseerde, rustgevende en kwaliteit gerichte collega om mee samen te werken.Een doorzetter, die net zolang zoekt of probeert om het gewenste resultaat te krijgen. Ik ben niet technisch, maar Marcel heeft altijd een uitleg waardoor ik het ook snap en dat is wel heel fijn.
Waar ik het meest van genoten heb in het proces, zijn de momenten waarop Marcel je weer even terug naar de basis brengt.
Waarom wil je bepaalde onderdelen op je site? Wie zijn je bezoekers van de site? Door het stellen van de meest elementaire vragen, brengt hij weer rust in je hoofd en zie je het grote geheel weer duidelijk voor ogen.
Kortom: Marcel is een gouden collega, die op een zeer sympathieke en resultaatgerichte manier je gedachten kan lezen en deze weet om te zetten in de website die je graag wil!
https://coach4website.nl/wp-content/uploads/2017/12/IMG-20170903-WA0002-kopie-3.jpg
193
171
Marcel Janssen
https://coach4website.nl/wp-content/uploads/2018/04/Logo-Coach4Website.png
Marcel Janssen
2017-12-13 10:34:38
2019-01-30 13:26:09
Marcel kan gedachten lezen